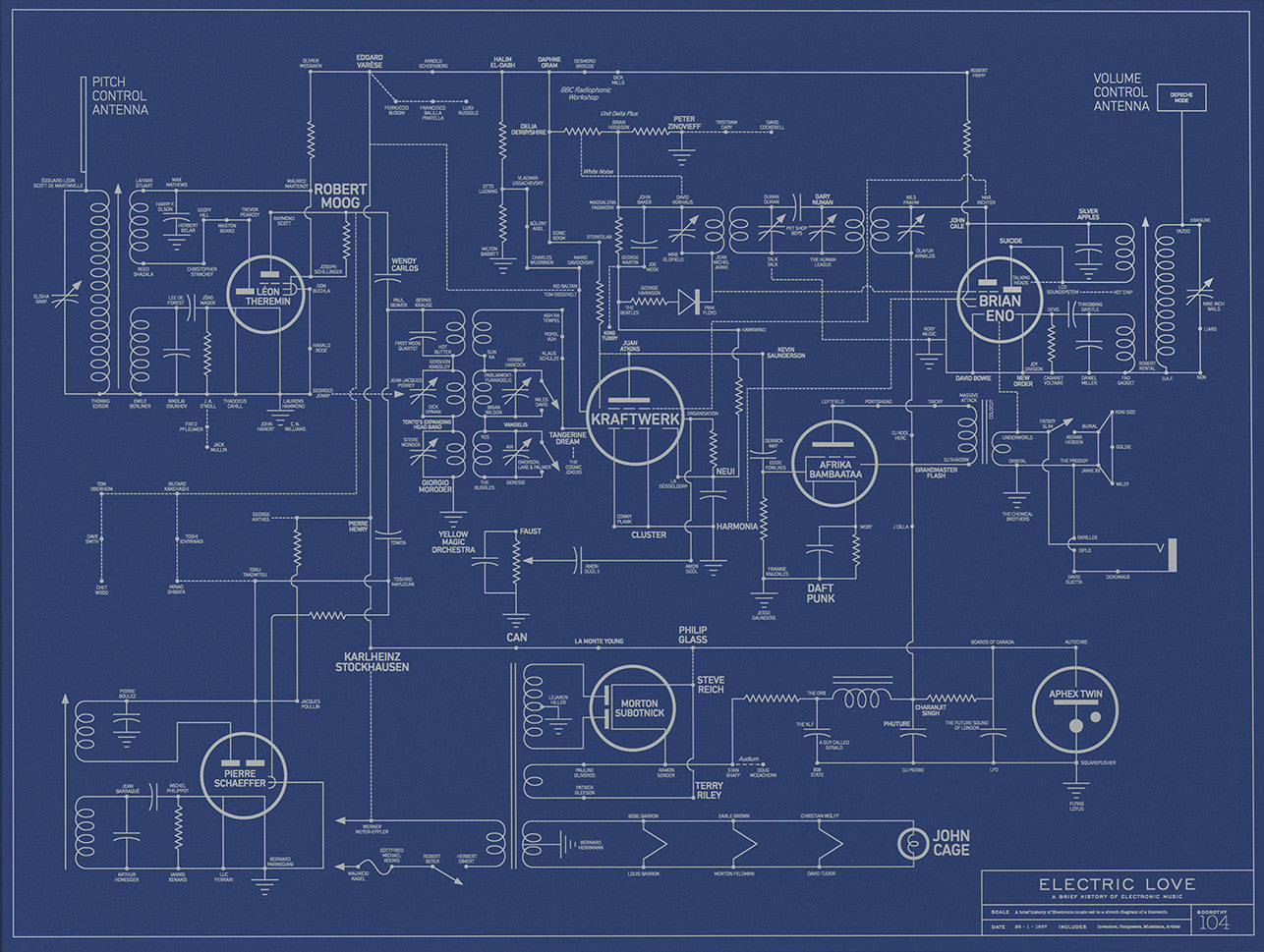 Electric Love Blueprint: A History of Electronic Music - Dorothy
Print: Metallic silver screen print on 120gsm Keaykolour Royal Blue uncoated paper
Edition: Open Edition
Size: 60 x 80cm (each print)
Description: A history of electronic music mapped out to the circuit board of a theremin, which is widely regarded as one of the first electronic musical instruments.
Our Electric Love Blueprint celebrates over 200 inventors, innovators, artists, composers and musicians who (in our opinion) have been pivotal to the evolution of electronic music from the invention of the earliest known sound recording device in 1857 to the present day. Key pioneers featured include Leon Theremin, Bob Moog, Karlheinz Stockhausen, John Cage, Brian Eno, Kraftwerk and Aphex Twin.
The print loosely groups genres, from the obscure Musique Concrete (Pierre Schaeffer) to the better known Krautrock (Kraftwerk, Can, Tangerine Dream, Neu!, Faust, Cluster, Harmonia and Amon Duul II) Synthpop (Gary Numan, Human League, Depeche Mode, Yazoo and Pet Shop Boys) and Electronia (New Order, The Prodigy, Massive Attack, LCD Sound System and Daft Punk). There are also references to the experimental BBC Radiophonic Workshop and our favoutie innovating record labels Mute and Warp.