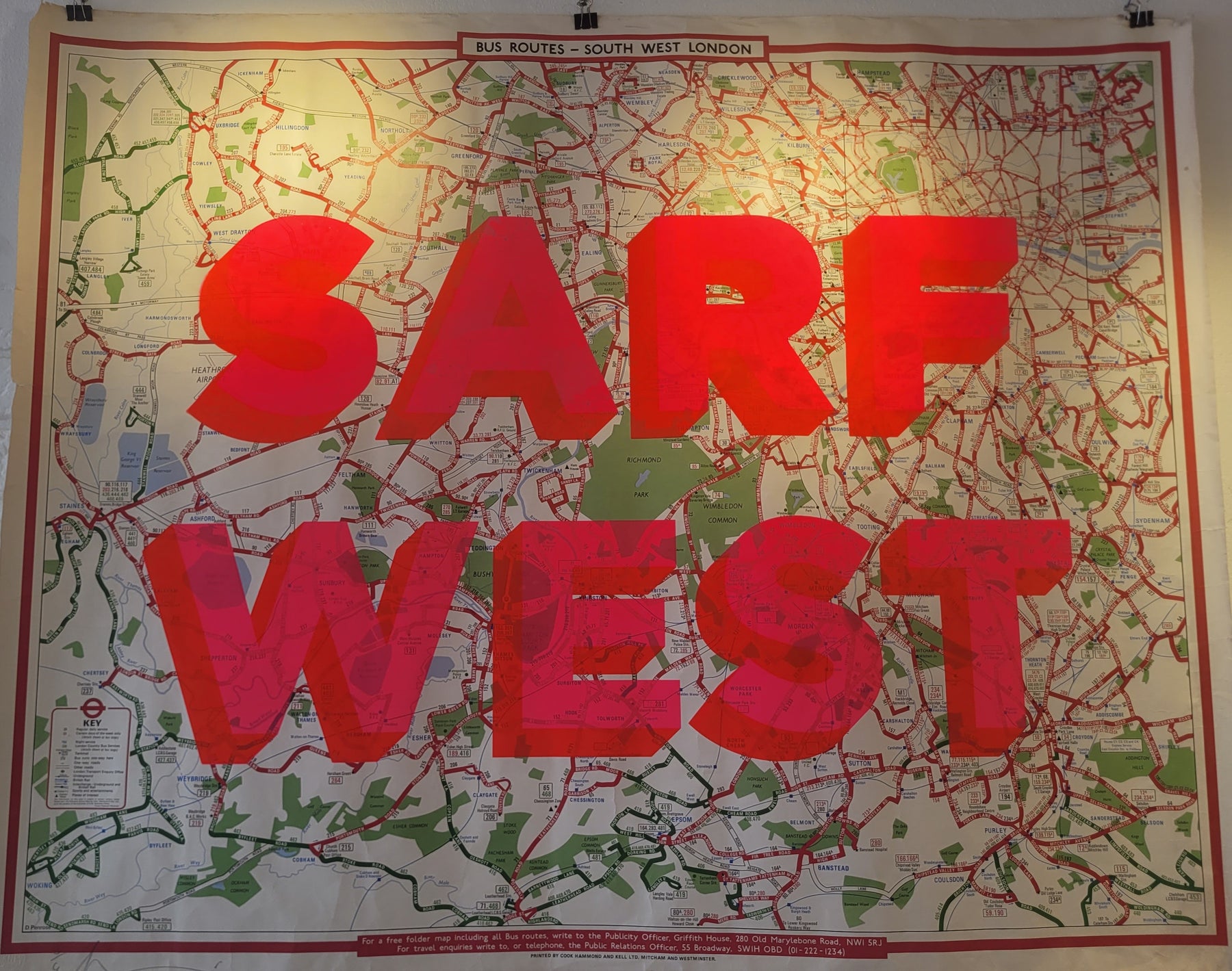 Dave Buonaguidi SARF WEST
Screen printed by the man himself, these are printed onto individually sourced vintage maps by Hackney's man of many words, Dave Buonaguidi.  This means you are getting an original work however you may not receive the exact map in the picture.  
Dimensions approx: 1200 x 1000mm unframed

Screen Printed words onto a Vintage SW Map.

These are done per commission and therefore can take up to 3 months. 
Framed prices include UK delivery, please contact us for international delivery prices of framed artworks. Our framing turn around is currently 2-3 weeks. 
Please note your certificate of authenticity will be shipped separately in an un-marked envelope as a part of our fraud prevention process.