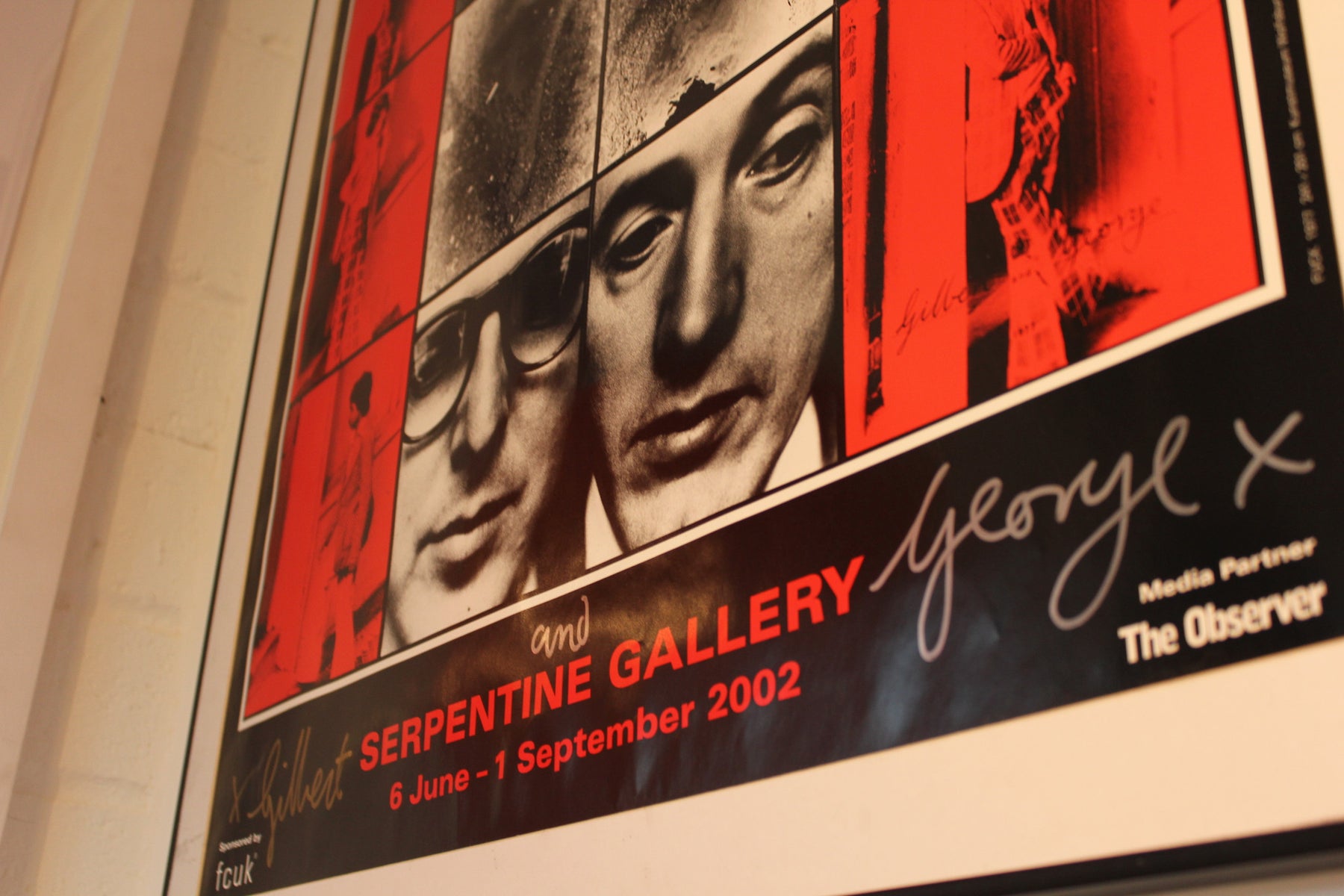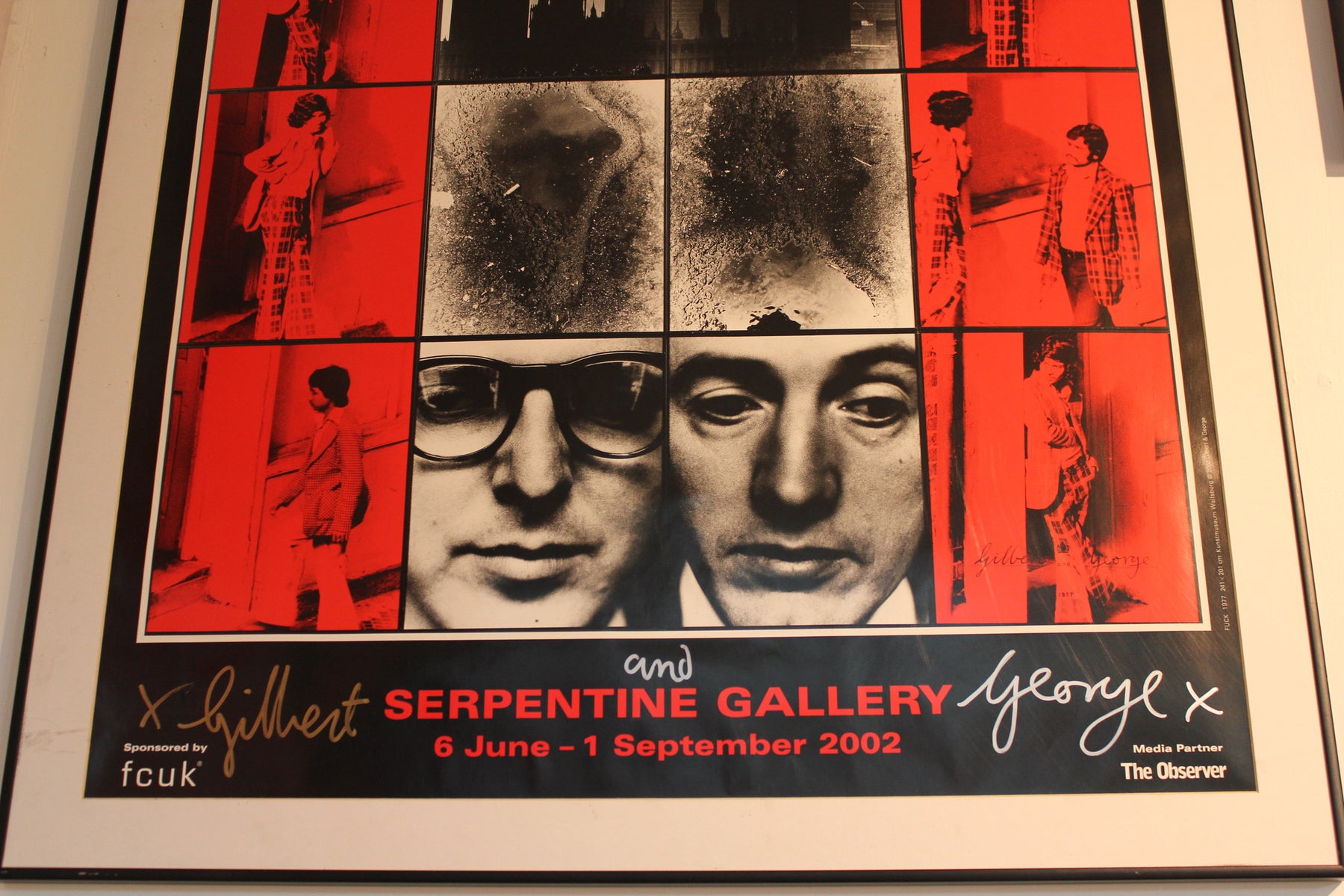 Dirty Words Pictures - Gilbert & George (Signed)
An exhibition poster from the Serpentine Gallery (2002), signed by the artists.
Gilbert & George have been creating art for almost fifty years. Describing their relationship in life and work, they have said, "It's not a collaboration. . . . We are two people, but one artist."
While the art world around them in the late 1960s and early 1970s was largely characterized by Pop, Minimal, and Conceptual art, Gilbert & George developed a wholly unique vision. Although they created their art in a variety of mediums, they considered everything they did to be sculpture: Postal Sculptures, Magazine Sculptures, Charcoal on Paper Sculptures, Drinking Sculptures, and Video Sculptures.
Gilbert & George have created a wealth of sculptures in ways never imagined before their union, fully integrating their daily existence into their artistic philosophy. Comprising the Museum's multi-departmental holdings of their art, this exhibition focuses on their early years, from 1969 through 1975, during which they established the ideology that continues to shape their vision today.