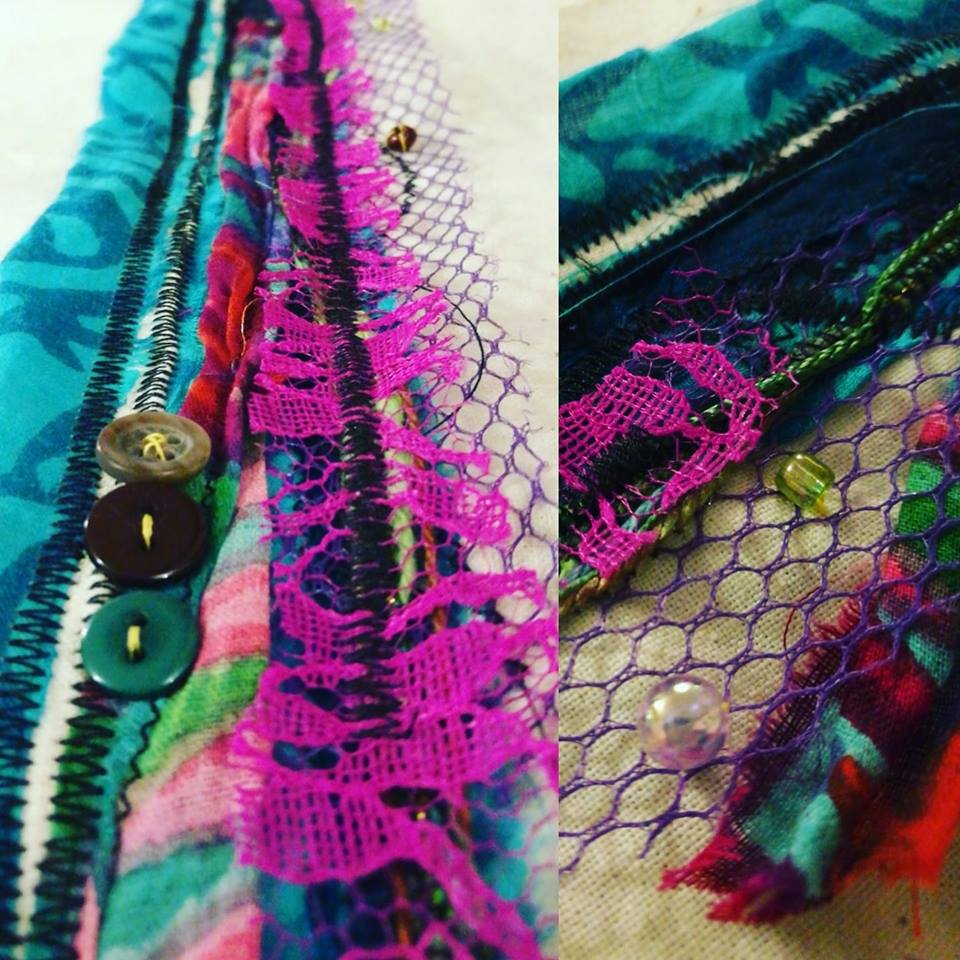 Free - Emma Roch
Artist: Emma Roch
Artwork: Mixed media collage on unbleached cotton, fabric strips, netting, buttons, beads, stitch.
Size: 47 cm x 24 cm
This textural collage is Emma's response to many trips to the coast. The shapes, textures and composition capture the unpredictable movement of the sea along the ever-changing coastline. The choices of materials and colours reflect the bright, free and energising feelings the sea air brings.
About the Artist:
Emma Roch is a mixed media textiles artist living between Bristol and Bath. Since graduating in Creative Arts from Bath Spa University in 2013, she has continued to create mixed media work, combining her passion for weave, print and stitch. She loves to fully immerse herself in local art projects and share her passion for all things creative. Nature is the main inspiration for her work, feeding her love of colour, texture and pattern.