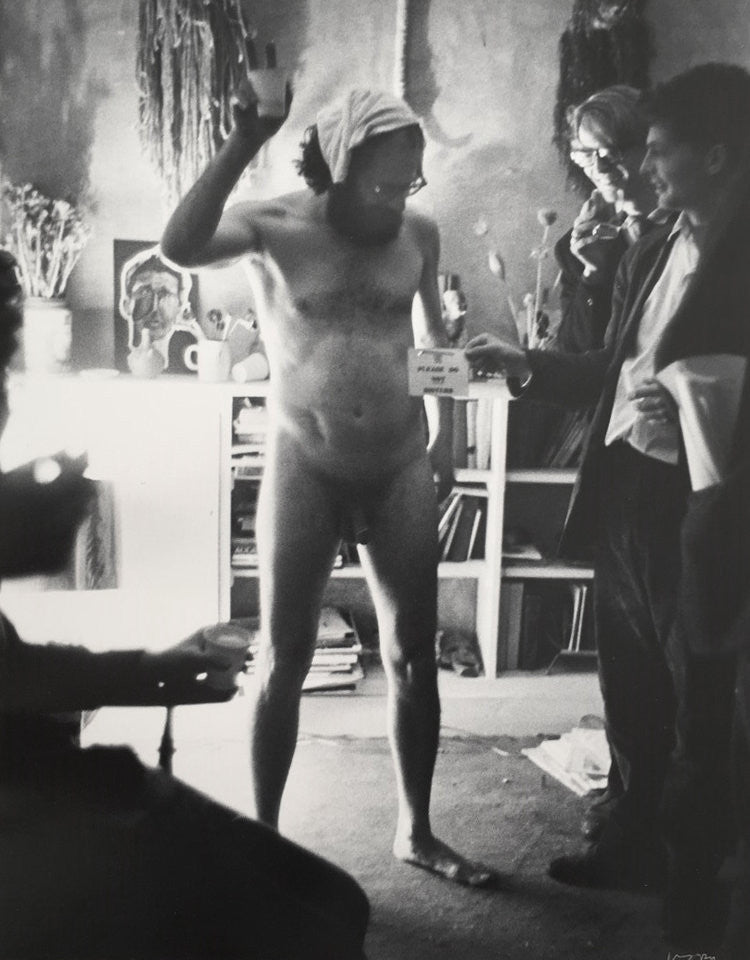 Ginsberg Party - John 'Hoppy' Hopkins (signed)
Print Type: Silver Gelatin
Size:
 16" x 12" 
Artist: 
John 'Hoppy' Hopkins
Description: In London in 1965 Ginsberg extolled nakedness at his 39th birthday. Barry Miles had organised the party, since Allen was staying at his place already. As the story goes John Lennon and George Harrison stopped by round midnight to find a naked Ginsberg with a do-not-disturb sign tied to his penis.
"Scribble down your nakedness. Be prepared to stand naked because most often it is this nakedness of the soul that the reader finds most interesting" Allen Ginsberg
Nakedness is, then, both metaphor and physical fact.
Signed by the artist