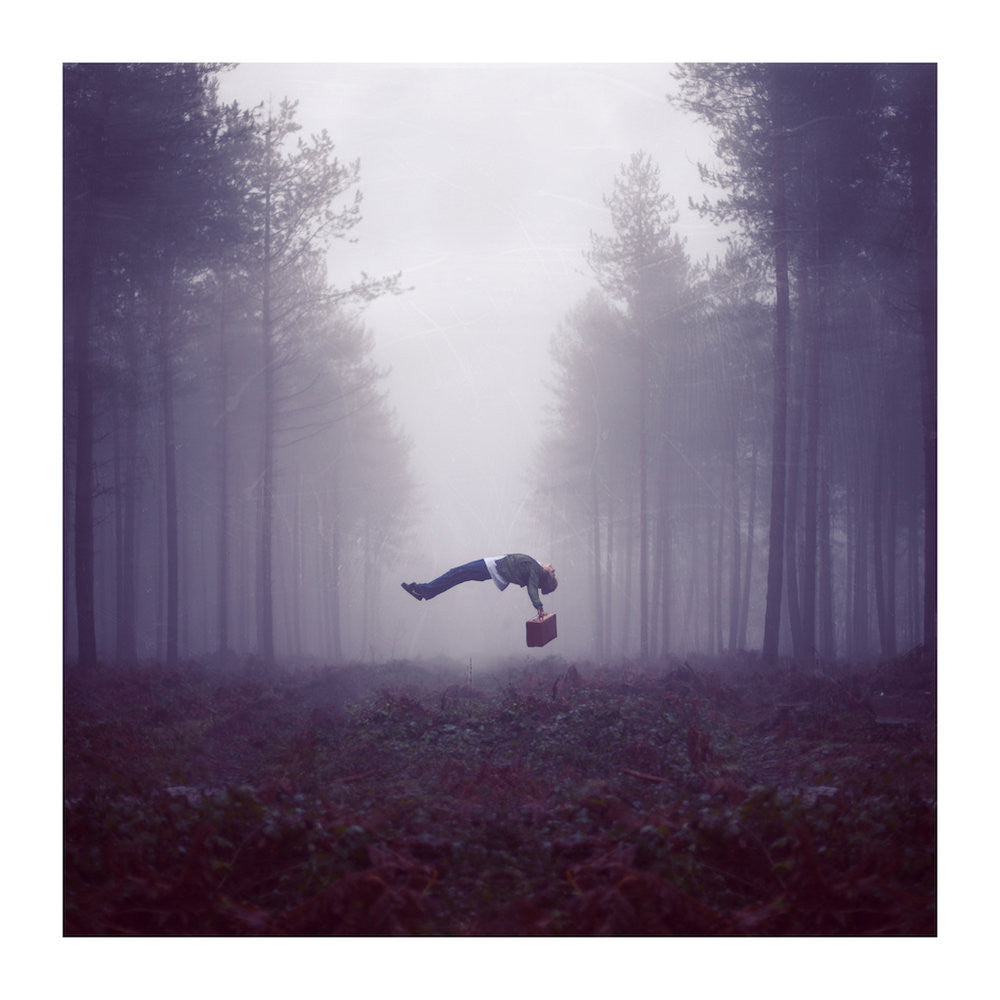 Imagine Dragons 'Continued Silence' Cover
Artist: Louis Lander Deacon
Size&Edition: 
16x16 Inches, Editions of 100
20x20  Inches, Editions of 80
25x25  Inches, Editions of 60
30x30  Inches, Editions of 40 
40x40  Inches, Editions of 20
Signed and numbered by the photographer
Print Type: Innova Baryta Fiber Prints
Description:
Album Artwork for Imagine Dragons 'Continued Silence'
An EP entitled 'Continued Silence' was released on Valentine's Day (February 14, 2012) digitally and peaked at number 40 on the Billboard 200.
Louis Lander Deacon on the band Imagine Dragons and his photo:
'The story is pretty simple for that one. I received an email from the team over at Interscope Records. They asked me if my image was available and that they felt it fit the band's aesthetics perfectly. So I worked with their team to sort something out, and now the image has been seen worldwide. For me, this is one of the biggest achievements of my photography career so far, and I hope to work with them again in the future!' 
Imagine Dragons won two American Music Awards for Favorite Alternative Artist, a Grammy Award for Best Rock Performance, five Billboard Music Awards, and a World Music Award. In May 2014, the band was nominated for a total of fourteen different Billboard Music Awards, including Top Artist of the Year and a Milestone Award, recognizing innovation and creativity of different artists across different genres.
Most well-known for hits such as Radioactive, Demons and I Bet My Life, the band has experienced an explosive rise into the spotlight following the 2012 release of their Grammy Award winning debut album Night Visions. To put a label on the group, consisting Dan Reynolds (vocals), Waybe Sermon (guitar) Ben McKee (bass) and Daniel Platzman (drums), would be a daunting task. When asked about influences, you'll hear the members naming the likes of The Beatles, Ben E. King, Willie Nelson and other pop/rock icons. Their discography lends itself to a perhaps more complicated line-up, as you'll hear blends of rock, pop, country, and electronics - but also folk, hiphop, r&b and metal and much more. But besides the music, Imagine Dragons is also known and loved for the incredibly energetic live shows, as well as their down to earth personalities and dedication to their craft.
Louis Lander Deacon is a British leading portrait, documentary and music photographer based in London. Clients include: Imagine Dragons, Echosmith, Universal Music Group and Sony Music. 
'I started photography back in November of 2007. I had a little Fuji Bridge camera, which was a great camera from what I remember. So I just started taking photographs down at the local skate park and it basically spiraled out of control from there.' Louis Lander Deacon