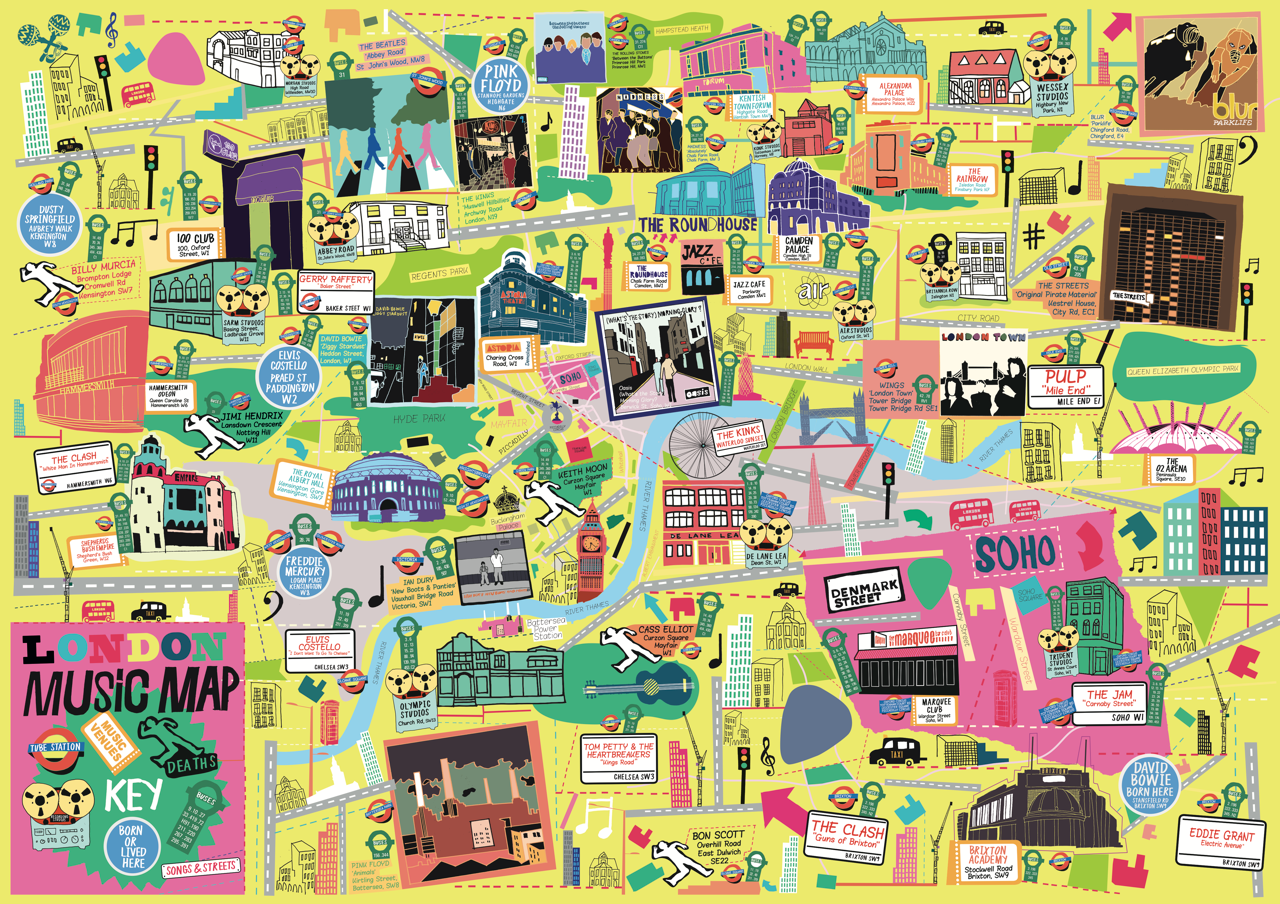 London Music Map 'Sgt. Pepper' Limited Edition - Nick Faber, RUDE
It is universally agreed that The Beatles' classic 1967 album 'Sgt. Pepper's Lonely Hearts Club Band' is one of the most important records ever made; technically ground breaking, perfectly timed that it resonated with wider culture perfectly, it is the album that elevated the craft of pop songwriting to an art form.
Not only was the music on the album a revelation, but the album cover – designed by Pop Art trailblazer Peter Blake – was perfectly in step with the times; brightly colourful, playfully cheeky and beautifully bold.
To celebrate the 50th Anniversary of that iconic album and it's cover, the London Music Map have taken as their inspiration the colours of the famous cover photograph and injected them into the artwork of the original print to create a vivid new colour way.
Referencing the electric yellow, fuchsia pink, neon blue and bright scarlet of the fab four's famous uniforms as they masqueraded as the imaginary band. Other colours from the album cover were used too, including the background sky blue, palm green and the colours from the flowers at the bottom of the frame.
Printed on 305gsm Hahnemühle Photo Rag Ultra Smooth 100% Cotton Rag, pH neutral, Acid-Free art paper the edition is strictly limited to 100 copies.
Size: 84.1 x 59.4 cm