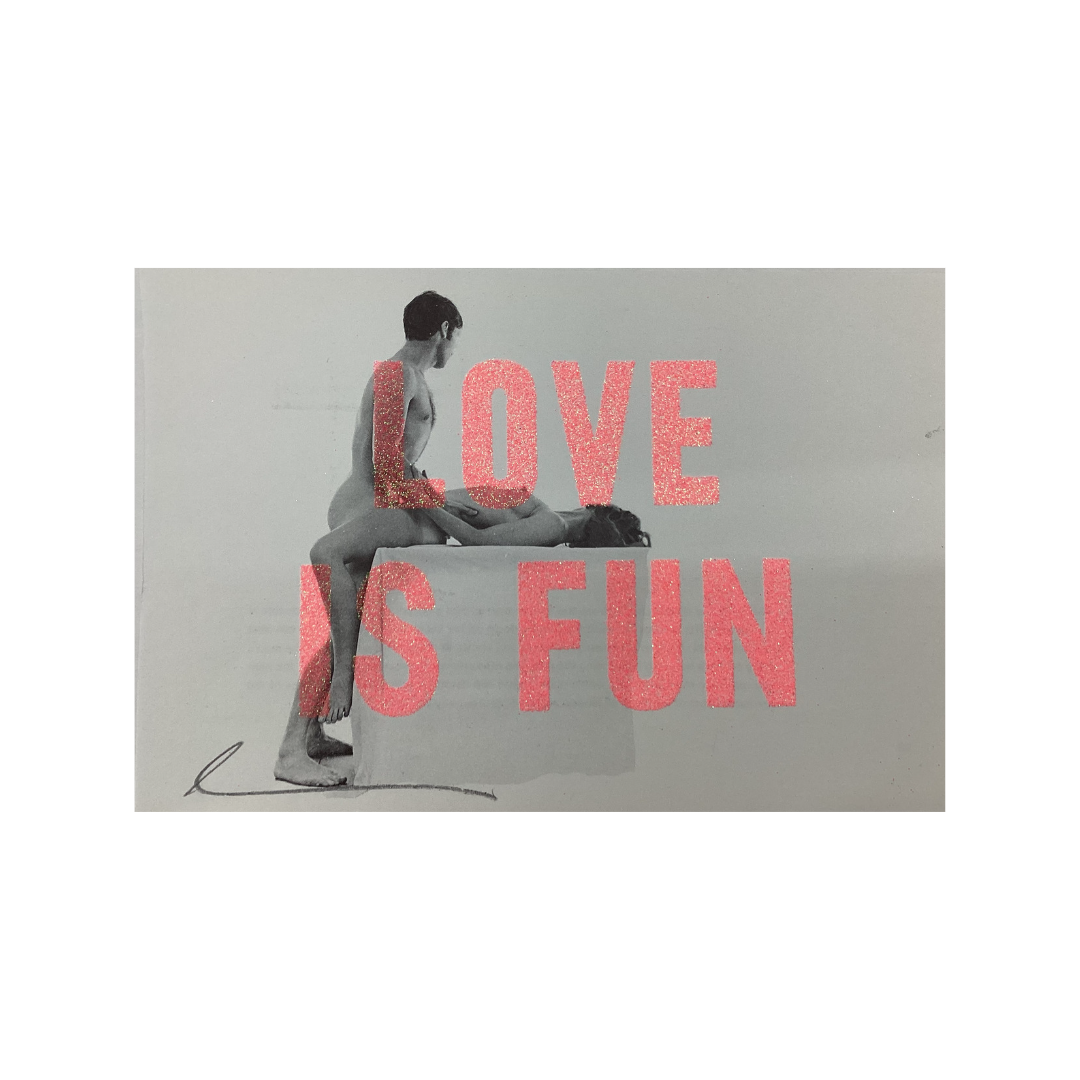 LOVE IS FUN
Screen printed by the man himself onto pages from a vintage 'book of positions'.  This means it is a found object, so may vary in size and may not be in absolute mint condition (albiet, we think it adds to the charm).  
Framed prices include UK delivery, please contact us for international delivery prices of framed artworks. Our framing turn around is currently 2-3 weeks. 
Please note your certificate of authenticity will be shipped separately in an un-marked envelope as a part of our fraud prevention process.