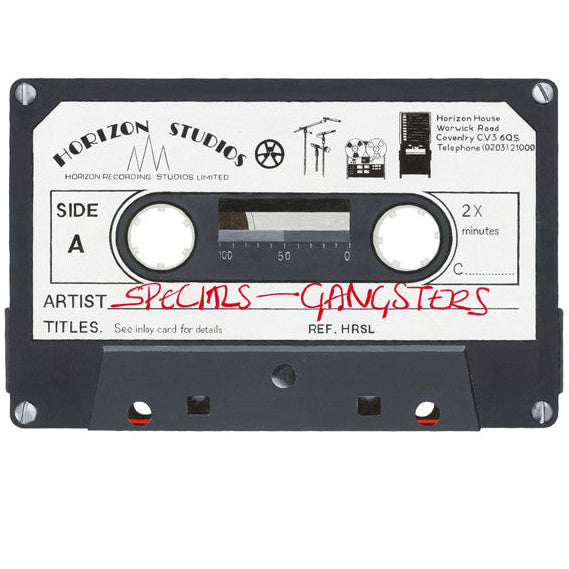 The Specials: Gangsters
Horace Panter is best-known as the bassist with ska/two-tone legends The Specials. But he is also a professional artist. Born in Croydon in 1953 and graduating in 1975 with an art degree from Coventry's 'Lanchester Polytechnic', much of his practice to date has been based on figurative work influenced by traditional forms of iconography infused with a Pop Art sensibility. He cites his influences as Peter Blake, Andy Warhol and Wayne Thiebaud.

His giant 'cassette' paintings fit into the Pop Art genre and its motif of 'elevating the mundane', with an emphasis on the cassette itself as an icon in terms of its place in musical and cultural history. Horace calls these paintings 'repositories of memory' because they evoke a specific period of music history between the reel-to-reel tape and the compact disc and because music itself, even just a song title, provokes a stirring of memory/nostalgia.
Size:
28 x 18cm - Open Edition