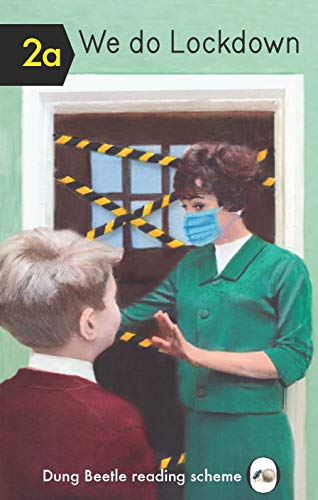 Dung Beetle Book 2a: We do Lockdown (Artist's Edition)
Hard Back Book (Artist's Edition)
In book 2a of the Dung Beetle Learning series, Mummy, John and Susan go through an indefinite period of self-isolation during lockdown. In this solitary time, the children will be forcibly adapted to the 'new normal', where a joyless existence is heroically embraced to save humanity. The children will come to have no real-life friends, no education, and conditioned to see their peers as portable germ vessels.
Dung Beetle Learning books are designed to make scary subjects approachable for the under 5s. Printed in bold colours and written in a clear and cheerful tone, each book will drag families into the darker recesses of the collective unconscious, for their broader cultural benefit.