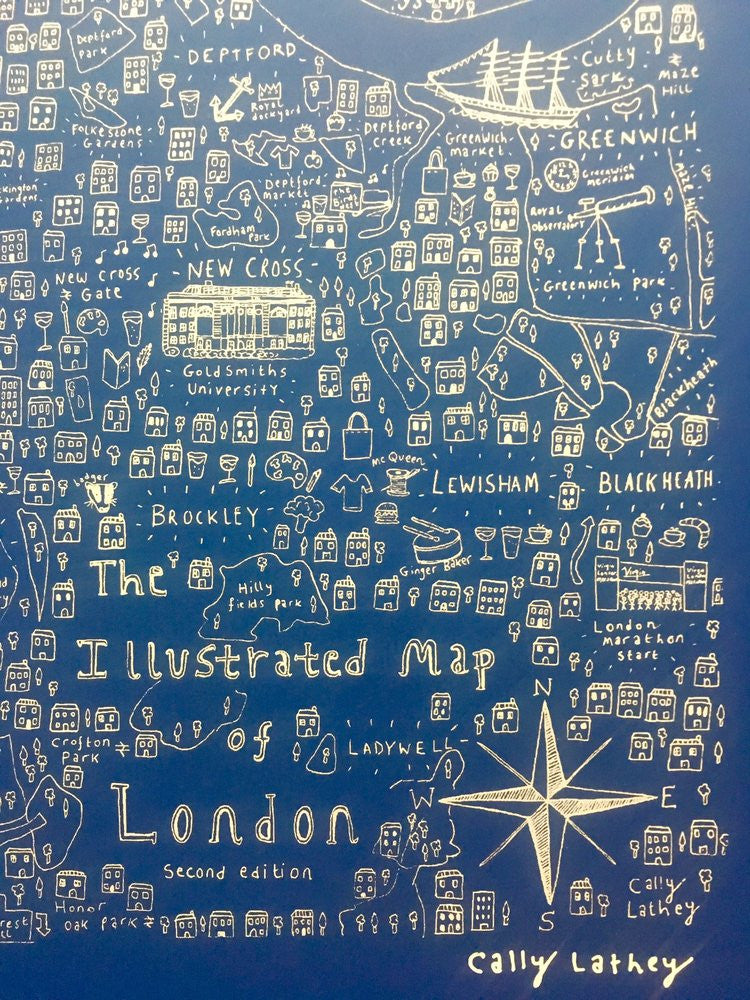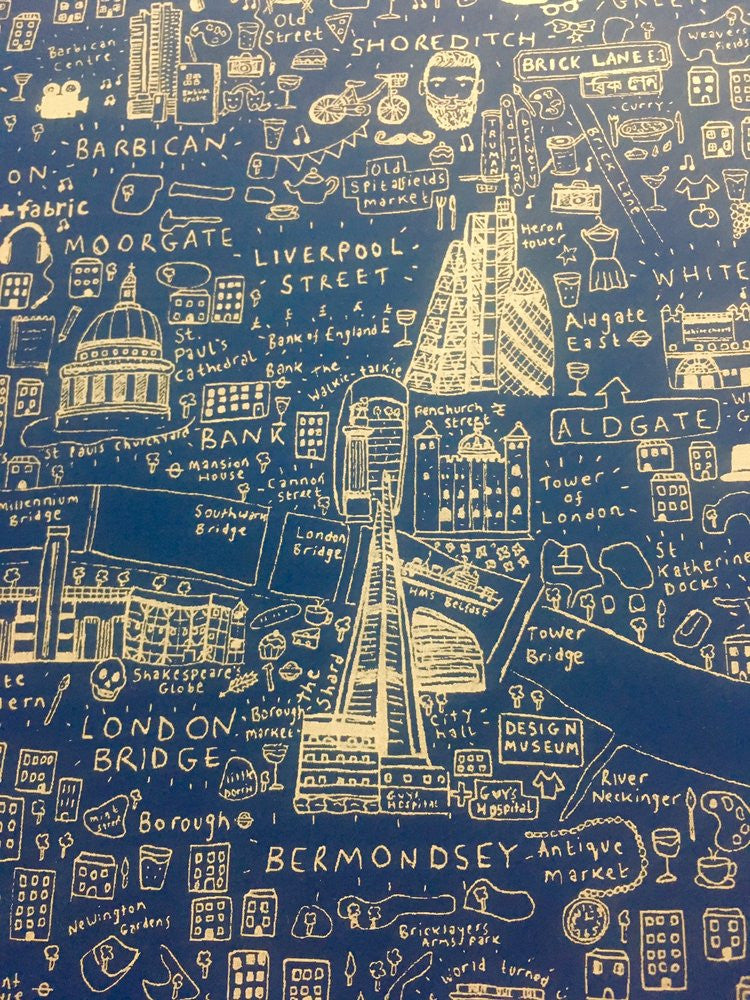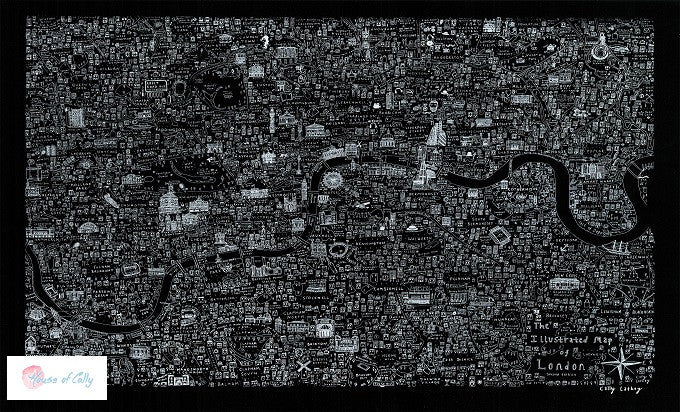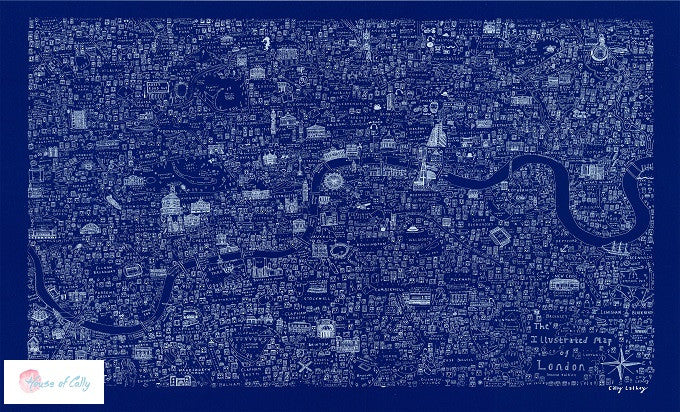 Illustrated Map of London – Black/ Blue Screen Print
Artist: House of Cally
Print Type: Screenprint - Hand printed on to fantastic quality 330gsm black Plike paper.
Size: The piece is A1 size, the print measures: 77cm (w) x54cm (h) with a 2.5cm white border for framing
Edition: Limited Edition of 150

This is the second edition of the Illustrated Map of London – Black or Blue Screen Print version. It features even more places of cultural interest (from the well-known to the obscure). The comprehensive nature of the piece means you will spot something new each time you look at it. The map is highly detailed and fun and would be a fantastic addition to any home or workplace.  Great for anyone that lives in or loves London!