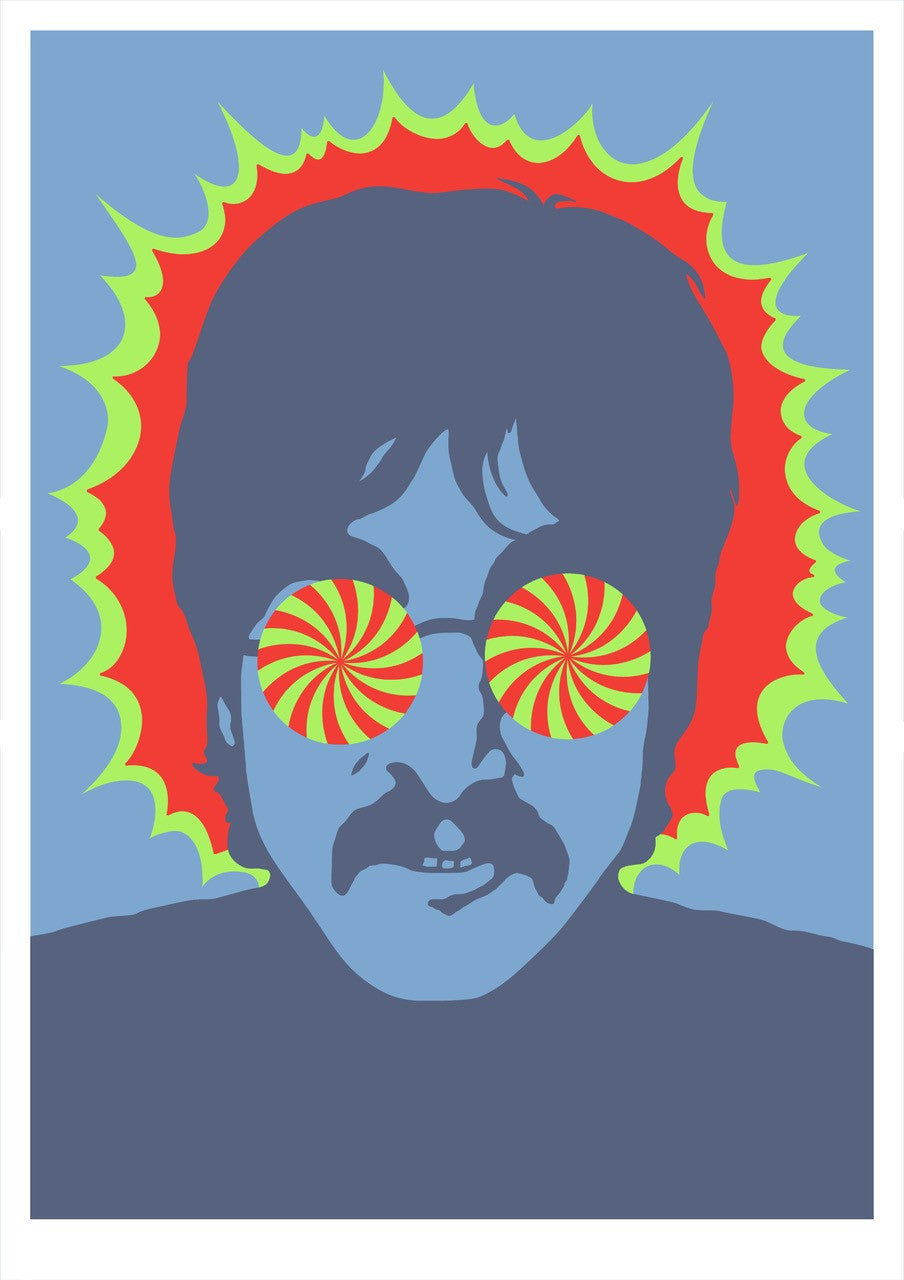 Kaleidoscope Eyes - Larry Smart
Print: 'Kaleidoscope Eyes'

Edition: Limited edition of 300

Print Type: A1 Silkscreen on 410 gsm Somerset Satin. Every print is embossed with a 'Larry Smart' seal imprint, numbered and comes with authentication from Sam Smart, Larry's son This iconic image of Lennon, was created in 1968. It is the key image for the V & A 60's exhibition ' You Say you Want a Revolution, Records and Rebels 1966-1970.

Larry Smart is renowned for his paintings of 60's iconic pop legends including John Lennon, Jimi Hendrix and Bob Dylan, as well as psychedelic mandalas, Marrakech riads and glorious landscapes. Larry was also responsible for much of the early Whole Earth Foods design packaging. The full extent of Larry's work is not known and he died over ten years ago.