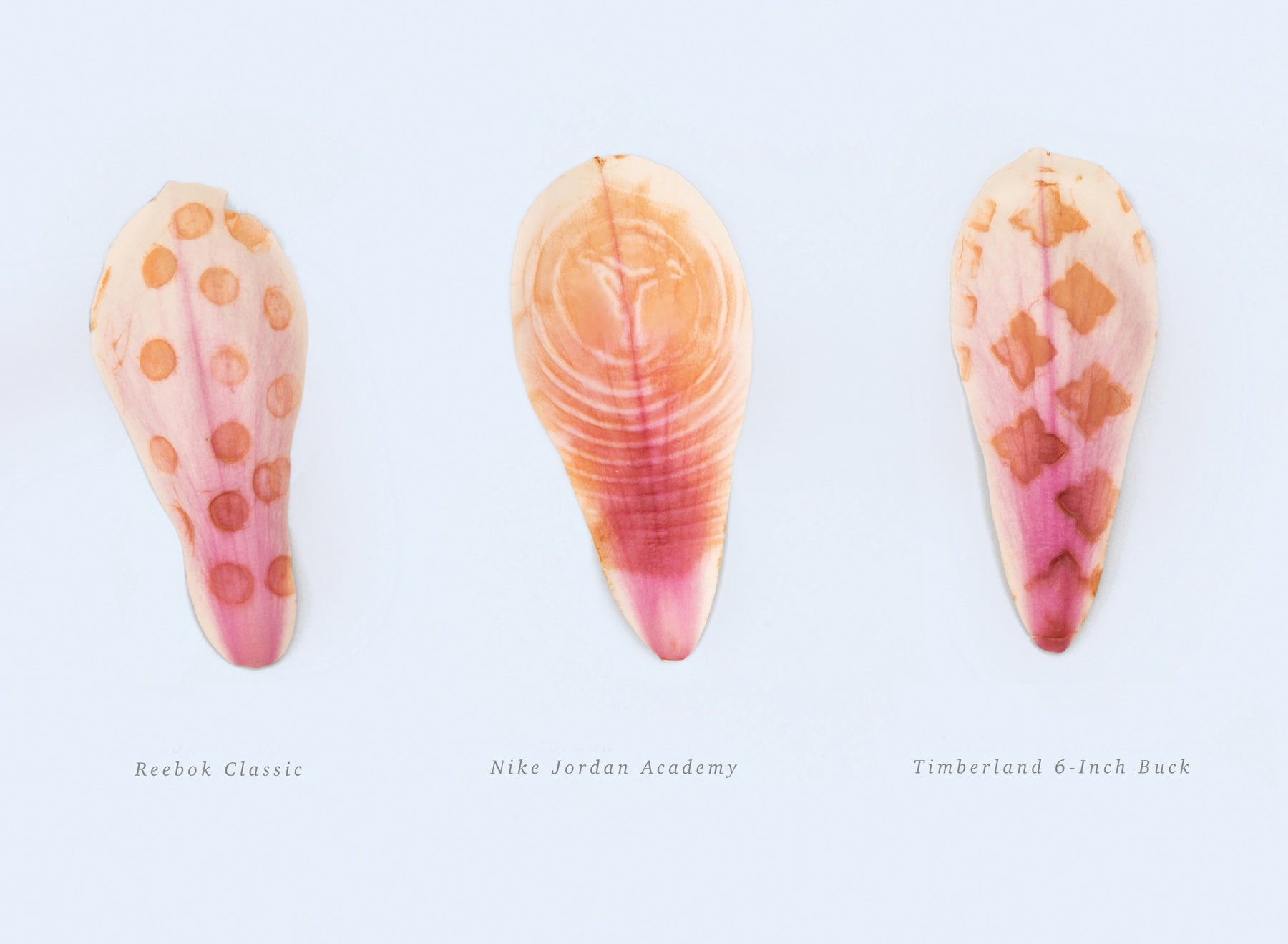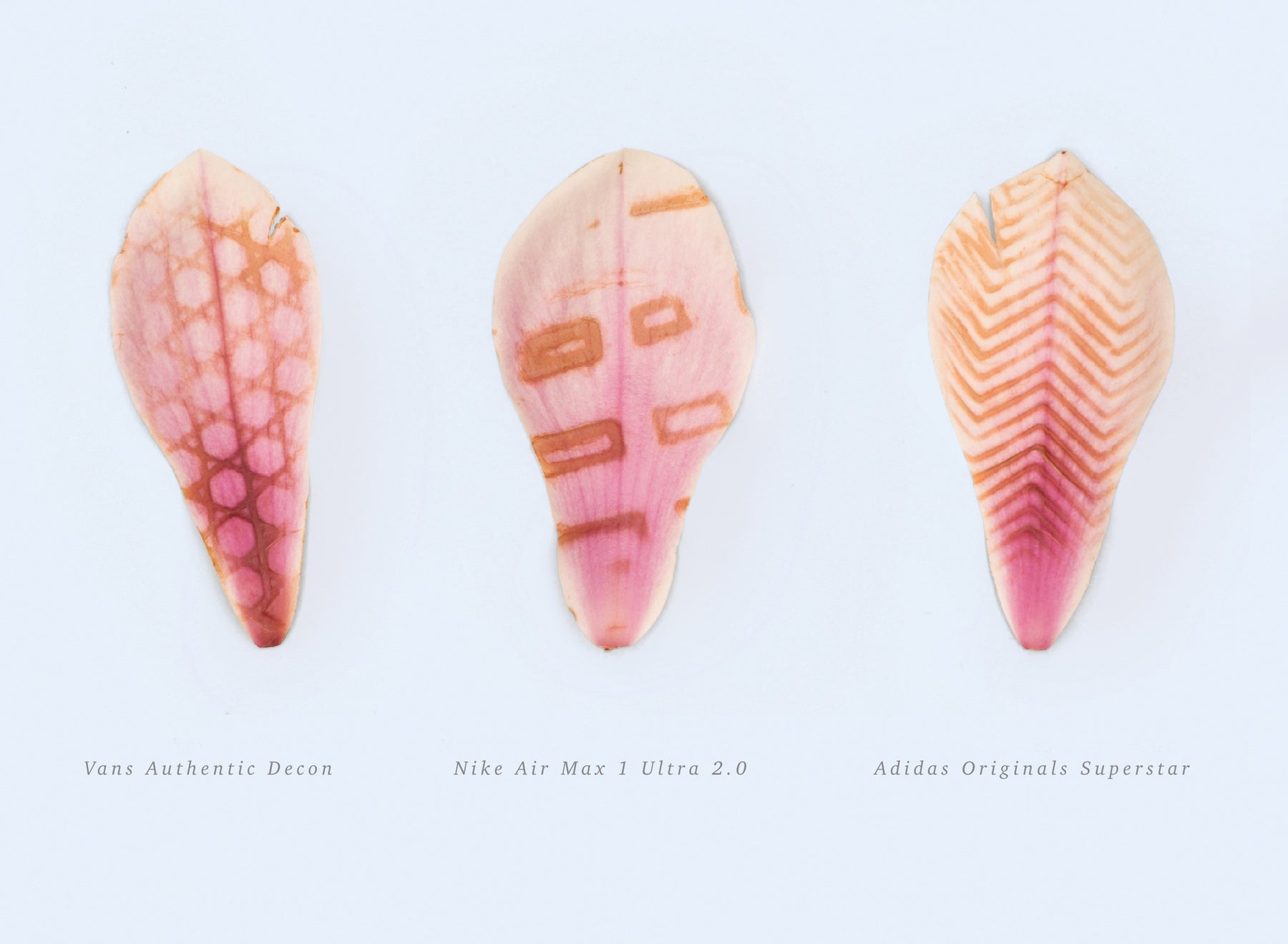 Sole Impressions -Scott & Ben
Artist: Scott and Ben
Print Type: Digital Giclee on Somerset Satin Enhanced 330gsm paper. Edition of 100. 
Size: 1060 x 320 cm
Call or message Gallery to arrange framing from £60 
Description: 
Many springs ago, we noticed something peculiar. The magnolia petals scattered on the footpath were showing up distinctive marks. Shoeprints. The weight of people walking atop the freshly fallen petals - and the shoes on their feet - caused a reaction best described as bruising.
During the London spring of 2017, we gathered a collection of the most iconic shoes we could find. Then we stood all over a bunch of petals. Here they are in all their beautiful bruised glory.
About Scott and Ben
There's a lot to be said for a well-written artist bio. The seemingly trivial selection of adjectives, verbs and nouns can probably be scientifically proven to increase the desire people have for a piece by said artist. Or in this particular case, artists. Scott Kelly and Ben Polkinghorne have been working together creatively for years. Fortunately, they'd rather let the art do the emotive bit. 

http://scottandbenorbenandscott.com/